College's researchers earn recognition for outreach efforts, impactful publishing, expanding Tech's research portfolio, and more.
Blank Space (small)
(text and background only visible when logged in)
Georgia Tech's executive vice president for research has recognized four College of Engineering faculty members and a spaceflight group for their outstanding contributions to the research enterprise.
The 2023 Institute Research Awards celebrate the achievements of faculty and staff as partners, mentors, and researchers. The College's winners — comprising more than half of the awards categories — span five disciplines and emerged from more than 150 total nominations.
Iris Tien was honored for her work advancing diversity and inclusion, Marta Hatzell for early career research, Wilbur Lam for his impactful publications, Pascal Van Hentenryck for outreach efforts, and the Spaceflight Project Group for helping expand Georgia Tech's research portfolio.
Image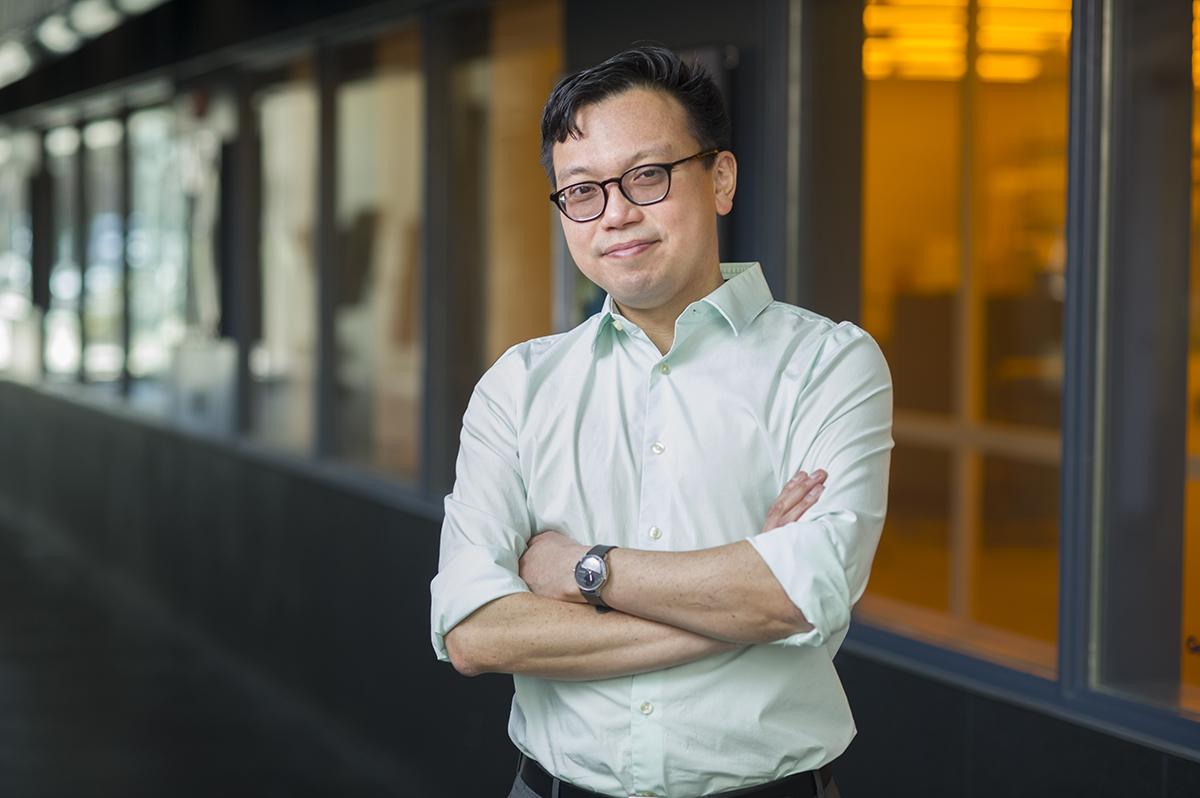 Above: Wilbur Lam. Right: Scientists Leda Bassit and Nils Schoof work in a Biosafety Level 3 lab at Emory, where they were able to use live SARS-CoV-2 samples to test the effectiveness of Covid-19 tests as part of the RADx initiative. (Above Photo: Rob Felt; Right Photo Courtesy: Atlanta Center for Microsystems Engineered Point-of-Care Technologies.)
Image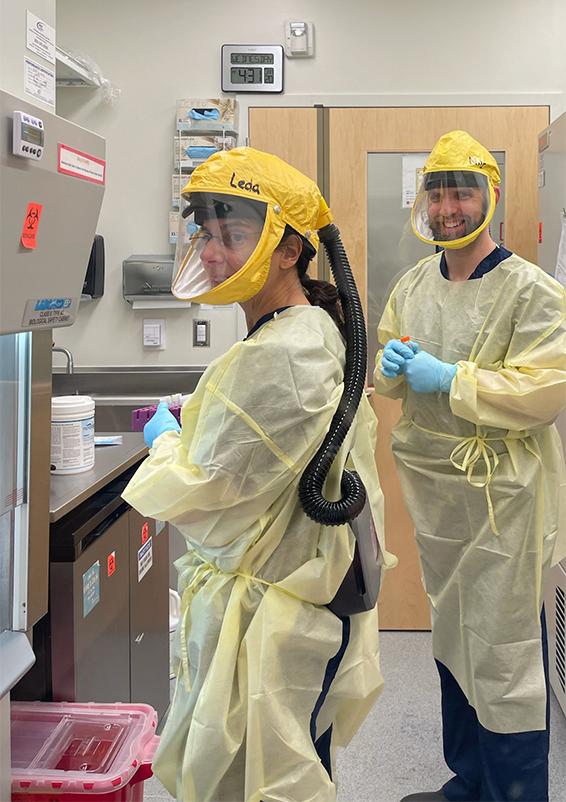 Lam won the Outstanding Faculty Research Author for his work directing a center that validated Covid-19 diagnostics from the early days of the pandemic, ensuring tests were effective against virus variants and scalable for national distribution. The group, working with federal health agencies, is largely responsible for the wide availability of rapid Covid-19 tests in the United States.
Lam helped disseminate the team's knowledge through high-profile presentations and publications in Nature Biotechnology and the Journal of the American Medical Association, among others.
"I'm deeply humbled, not only because there are so many researchers at Georgia Tech who are more deserving than I am, but also because behind all of these research papers are large multi- and interdisciplinary teams I merely represent," said Lam, professor in the Wallace H. Coulter Department of Biomedical Engineering at Georgia Tech and Emory University.
"In my mind, this award is a true testament to how partnerships between Georgia Tech, Emory, and Children's Healthcare of Atlanta can impact public health for the entire country, especially in times of crisis like the pandemic," said Lam, whose team in the Atlanta Center for Microsystems Engineered Point-of-Care Technologies included more than 200 people across the three institutions.
"Thanks to the heroic activities of Dr. Lam and his center, the American public now has access to rapid Covid-19 tests that can be obtained online and at pharmacies and retail stores," Coulter Department Chair Alyssa Panitch wrote in nominating Lam. "Dr. Lam and his group are consummate scientists and have extensively presented and published their findings over the course of the pandemic to disseminate their newfound knowledge about the diagnosis of this brand new disease."
Blank Space (small)
(text and background only visible when logged in)
Blank Space (small)
(text and background only visible when logged in)
Image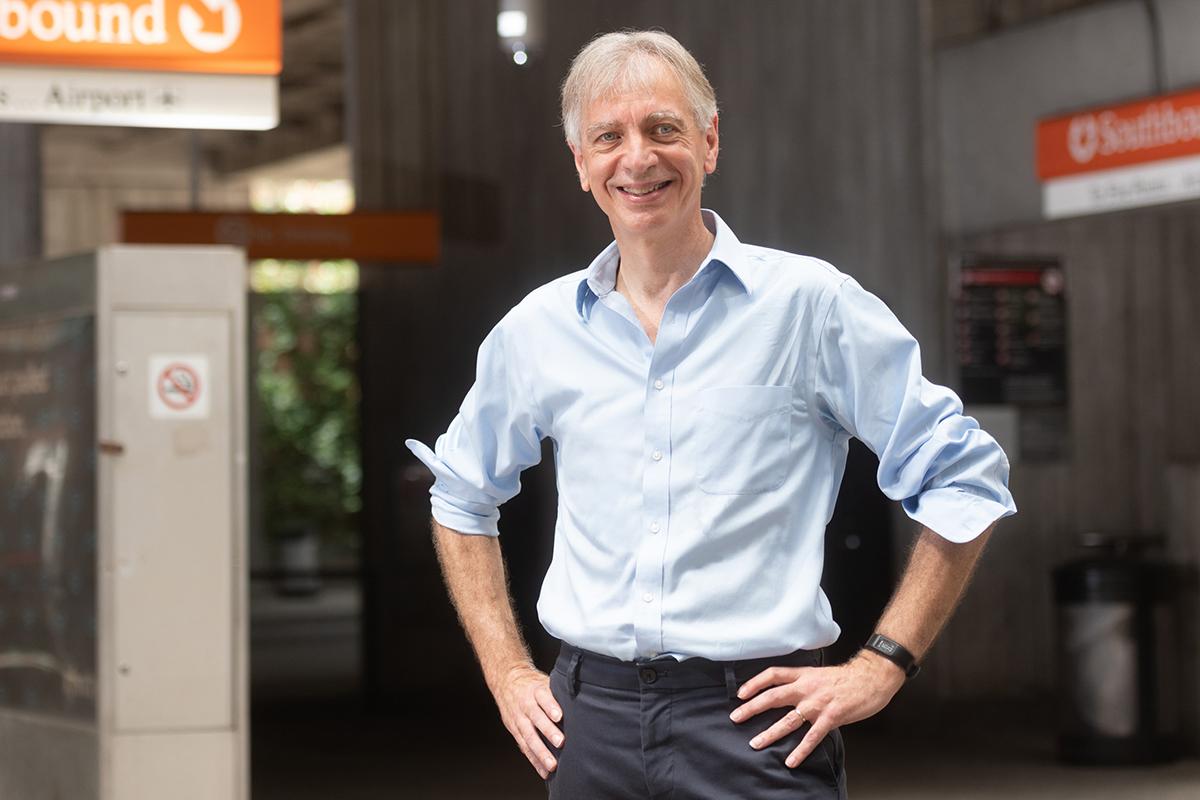 Pascal Van Hentenryck. (Photo: Allison Carter)
Broadening the impact of research also earned Van Hentenryck the Outstanding Achievement in Research Engagement and Outreach award. He was honored for efforts to spread knowledge about artificial intelligence through summer camps for hundreds of high school students, partnerships with historically Black and minority-serving institutions to build degree programs in AI, and a program to help women of color enter science and technology fields and obtain leadership positions.
"Pascal Van Hentenryck is an absolute champion of outreach and education at a variety of levels," Senior Research Associate Kevin Dalmeijer said in his nomination. "Van Hentenryck leads an ambitious and substantial outreach and education program in his role as director of the National Science Foundation AI Institute for Advances in Optimization (AI4OPT). He set out to democratize access to AI."
Van Hentenryck is the A. Russell Chandler III Chair and professor in the H. Milton Stewart School of Industrial and Systems Engineering, where he also serves as associate chair for innovation and entrepreneurship. Like Lam, he was quick to share credit for his work.
"I am incredibly grateful for receiving this award. Obviously, research is a team sport, and this award really recognizes the talent and the hard work of all the amazing collaborators of the AI4OPT and our superb management team," he said.
Blank Space (small)
(text and background only visible when logged in)
Image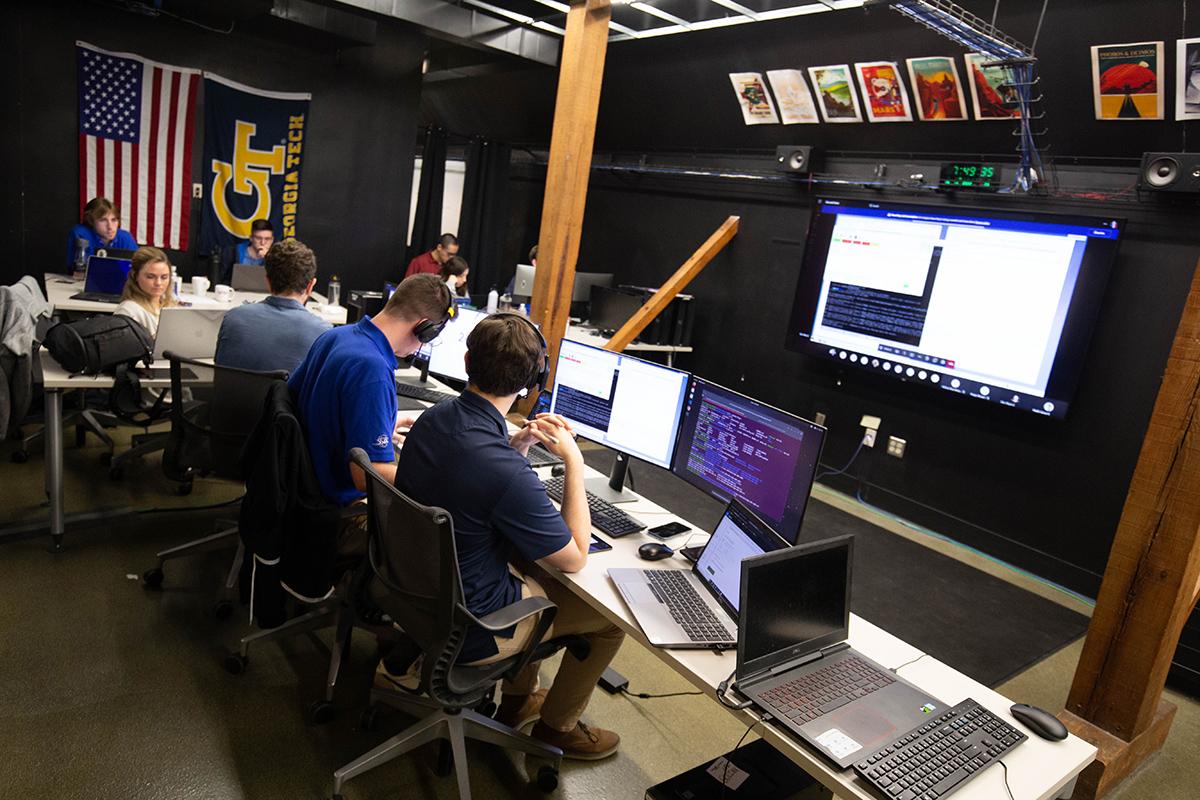 Mission control at Georgia Tech, where a team of undergraduate and graduate students has been operating the Lunar Flashlight spacecraft for NASA's Jet Propulsion Laboratory. (Photo: Candler Hobbs)
The Spaceflight Project Group was honored for Outstanding Achievement in Research Program Development for, as nominator Karen Feigh put it, "creat[ing] a sustained sponsored research program for building, launching, and operating progressively more challenging and ambitious space missions with undergraduate and graduate students.
"By focusing on small spacecraft and new technologies, the group has advanced the state of the art in this emerging class of missions with scientific and commercial applications. In just five years, the program has gone from building and launching its first spacecraft to operating a NASA lunar mission."
The group includes researchers from the Daniel Guggenheim School of Aerospace Engineering — Glenn Lightsey, Christopher Carr, Brian Gunter, and Sterling Peet — and the Georgia Tech Research Institute — Jud Ready, Christopher Valenta, and Ian Harrison.
Image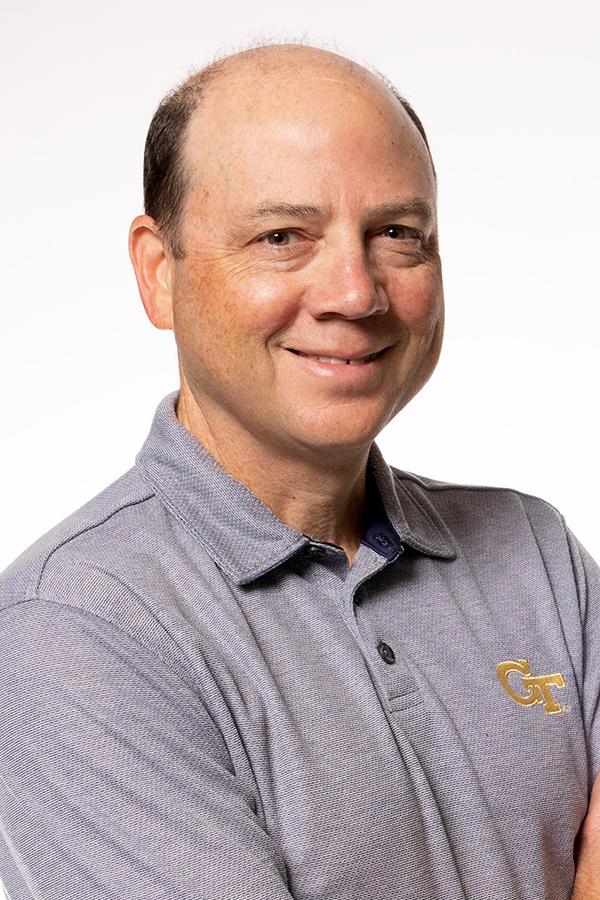 Image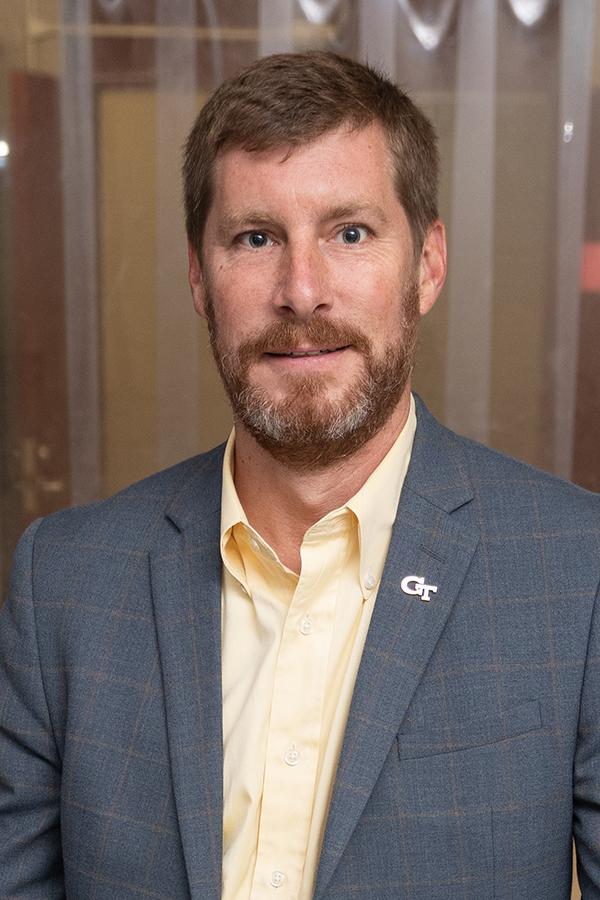 Together, they have "served as a focal point for Georgia Tech's space research activities, providing practical research experiences for hundreds of students who design, build, and operate a space mission for themselves. The work has led to hundreds of research projects for students and dozens of peer-reviewed articles," said Feigh, associate chair for research in the Guggenheim School. "Students who participate in the program are heavily recruited and hired by space companies and government agencies who recognize the value of these skills."
The group's work has included launching eight space missions, most recently the Lunar Flashlight CubeSat to search for frozen water at the moon's south pole. Others are familiar names: Prox-1, BioSentinel, TARGIT, and GT-1 among them.
Blank Space (small)
(text and background only visible when logged in)
Blank Space (small)
(text and background only visible when logged in)
Early Career Research
A different kind of launch earned Hatzell the award for Outstanding Achievement in Early Career Research — launching a productive and impactful career.
Image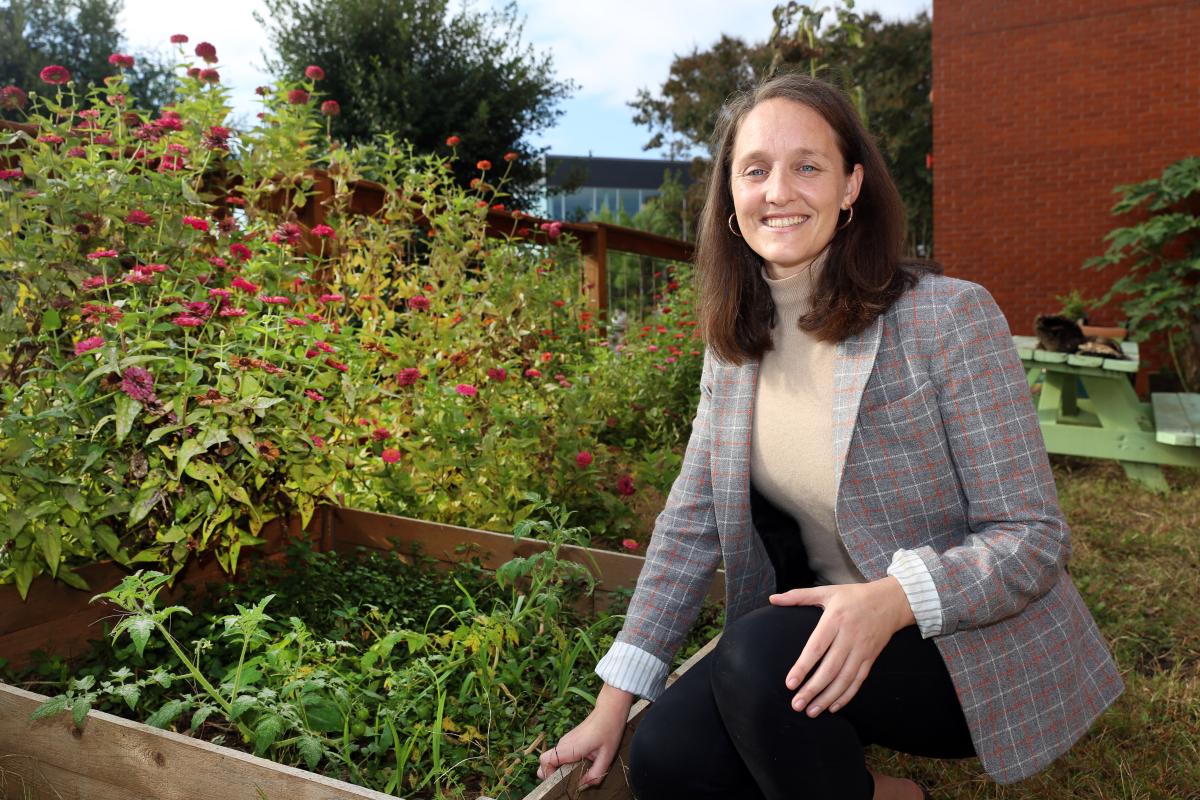 Marta Hatzell. (Photo: Candler Hobbs)
To be considered, nominees must be within eight years of their appointment at Georgia Tech. Hatzell, associate professor in the George W. Woodruff School of Mechanical Engineering, has used those years to "generat[e] an impressive record of accomplishment," according to nominator Thomas Kurfess.
Kurfess noted that Hatzell built a research program to help address several critical bottlenecks for society related to access to food, energy, and water. One of her early discoveries upended 100 years of theory by showing that nitrogen is converted to ammonia on earth-abundant mineral catalysts like titania and iron oxides through unique interaction between carbon and nitrogen. Other work has focused on developing new ways to manufacture environmentally friendly and decarbonized fertilizers and unraveling the chemistry to drive down the cost of solar-ammonia technologies.
"It is an honor to receive the Outstanding Achievement in Early Career Research award at Georgia Tech," Hatzell said. "This award is for research produced from my team that aims to decarbonize and electrify chemical manufacturing and resource recovery processes. We ultimately are designing and inventing new technologies that can make resource utilization circular rather than linear, so that we can minimize waste."
Kurfess also cited Hatzell's focus on ensuring equity and understanding the impacts new decarbonized systems will have on society.
Blank Space (small)
(text and background only visible when logged in)
Advancing DEI
A similar concern for community-based solutions is featured in Tien's work. She won the award for Outstanding Achievement in Advancing Diversity, Equity, and Inclusion.
"Dr. Tien has been a leader in community-driven research, starting from community needs to drive her fundamental scientific advances," School of Civil and Environmental Engineering Chair Donald Webster wrote in his nomination.
"She has conducted significant work in connecting the performance of infrastructure with its impacts on the communities and populations these systems serve, with an emphasis on serving diverse populations, increasing equity in critical infrastructure services provided across communities, and providing inclusive opportunities for community stakeholder voices to be heard in infrastructure decisions."
Tien is an associate professor in civil and environmental engineering and the Williams Family Early Career Professor. She studies risk and reliability of critical infrastructure systems such as water, power, gas, communications, and transportation.
"It is vital to work directly with communities," Tien said. "Receiving this award is a great recognition of the successes we have achieved with our community-driven, DEI-focused research approaches and the combined scientific importance and broader impacts of our work."
Webster also noted Tien's role as chair of the College's Diversity, Equity, and Inclusion Council, where she is leading an initiative to increase research group diversity.
"Tien is creating a novel interactive data dashboard for faculty to securely visualize and interact with data on the diversity of their research group members in comparison with peers and across the College of Engineering," Webster wrote. "This is a completely new approach to increase diversity in the graduate student pipeline that has not been done before at Georgia Tech or at other universities."
Image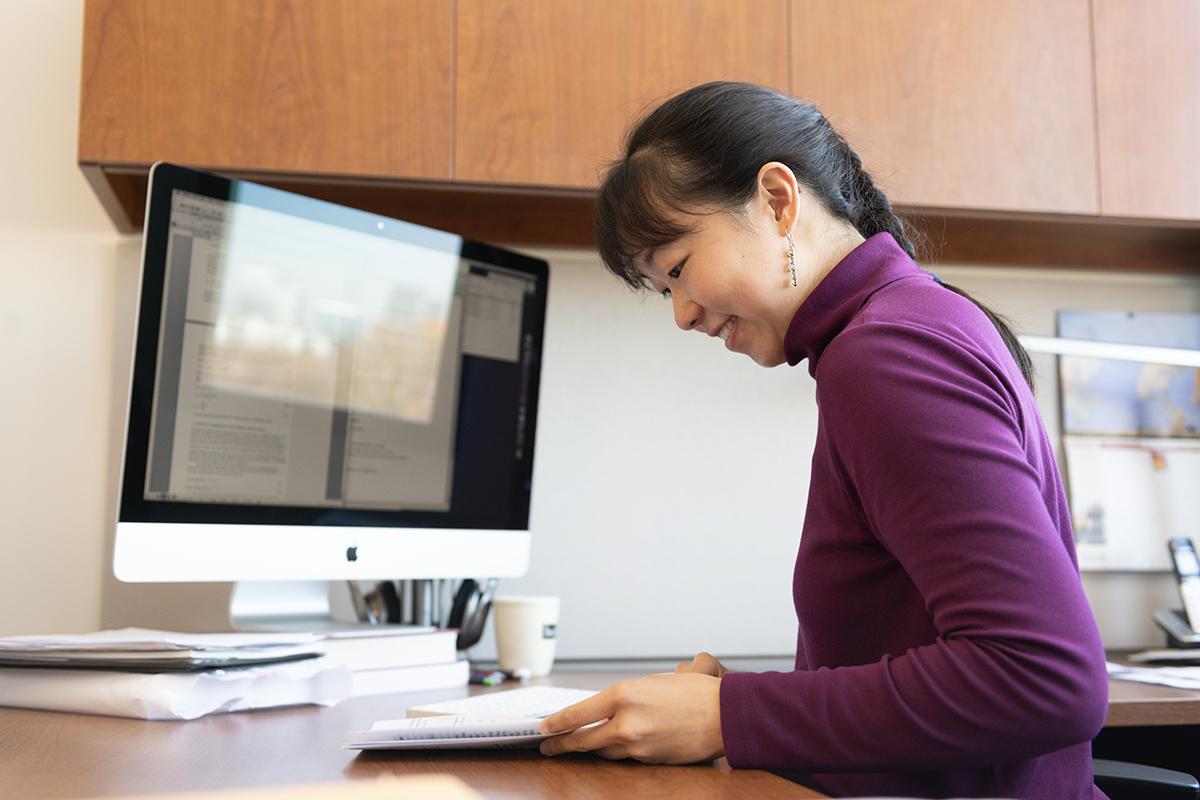 Blank Space (small)
(text and background only visible when logged in)
Other Institute Research Award winners were Robert Knotts in Federal Relations (Outstanding Achievement in Research Enterprise Enhancement); Younan Xia in the Scheller College of Business (Outstanding Achievement in Research Innovation); John Reynolds in the Scheller College (Outstanding Doctoral Thesis Advisor); and the Partnership for Inclusive Innovation in Georgia Tech's Enterprise Innovation Institute (Outstanding Achievement in Research Program Impact).
Blank Space (medium)
(text and background only visible when logged in)