Harris will lead the Women in Engineering program and Chandler is the new director for the Center for Engineering Education and Diversity.
The College of Engineering has named new leaders for two signature programs that work to expand access and support students of all backgrounds through their Georgia Tech education.
Veda Chandler will take over as director of the Center for Engineering Education and Diversity (CEED) starting Aug. 1.
Joyelle "Joy" Harris will be the new director of the Women in Engineering (WIE) program beginning Aug. 14.
Both leaders, who have made careers of supporting student success in science, technology, engineering, and math, will support the College's Inclusive Excellence Office.
"Veda and Joy each bring a wealth of experience and leadership to the Dean's Office and will develop programs and initiatives that will advance the College's national leadership in developing and graduating women and minority engineers," said Raheem Beyah, dean of the College of Engineering and Southern Company Chair. "I am thrilled to work with these two dynamic leaders. Their gifts and experience will help us continue to position Georgia Tech as the premier place to study engineering."
Image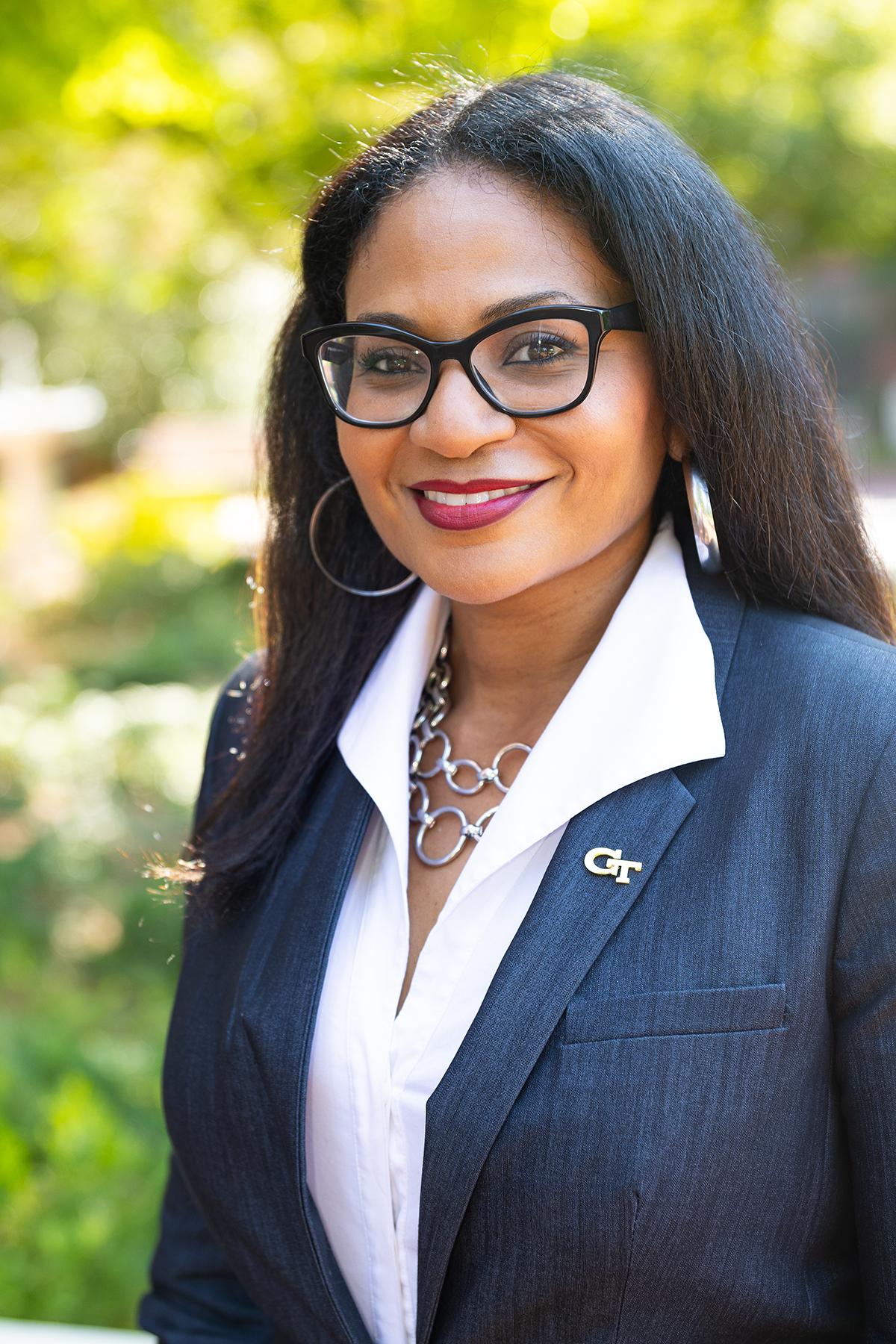 Chandler has more than a decade of experience in student academic success, stretching from kindergarten through college. She joins the College from the Office of Minority Educational Development at Georgia Tech, where she served as assistant director of academic initiatives. She led tutoring and academic support services as well as support programs for transfer students.
Chandler previously worked at Clark Atlanta University, leading the Dual Degree Engineering Program and directing a Verizon-sponsored program to support minority middle school boys in the Atlanta area.
As director of CEED, Chandler will lead a suite of programs, scholarships, and outreach initiatives designed to elevate awareness of engineering among K-12 students and cultivate a pipeline of future engineers that reflects society's varied backgrounds and experiences. CEED supports students in their transition to college and throughout their years in undergraduate or graduate studies.
"I have the unique and exciting opportunity, and crucial responsibility, to lead programs and initiatives that have a positive impact on the lives of students," Chandler said. "I am excited not only to work with CEED, but to also reach across Georgia Tech to form and strengthen collaborations that will break down barriers and create equal opportunities for all of our deserving students."
Harris has been the inaugural director of diversity, equity, and inclusion initiatives in the Georgia Tech Office of Undergraduate Education for the last year. She will continue in that position alongside her new role as director of WIE. She also is faculty director of the Engineering for Social Innovation Center, where she leads undergraduate students on service trips to developing countries and runs a leadership program for graduate students.
Harris has been a longtime senior academic professional in the School of Electrical and Computer Engineering, where she teaches, mentors, and advises undergrads. She has served as associate director of the CREATE-X entrepreneurship program and faculty director of the Global Leadership Living and Learning Community.
In WIE, Harris will oversee the College's work to increase the number of women who choose majors, advanced degrees, and careers in engineering. Those efforts include mentoring and professional development as well as a corporate scholarship program that awards more than $170,000 each year.
Georgia Tech annually leads the nation in engineering degrees awarded to women.
"I am excited for the opportunity to serve every woman in the College of Engineering. I get to connect them to resources and opportunities, and I can provide resources to fill gaps," said Harris, who earned a bachelor's in electrical engineering at Georgia Tech. "I'm looking forward to being the person that I needed when I was a woman studying here."
Image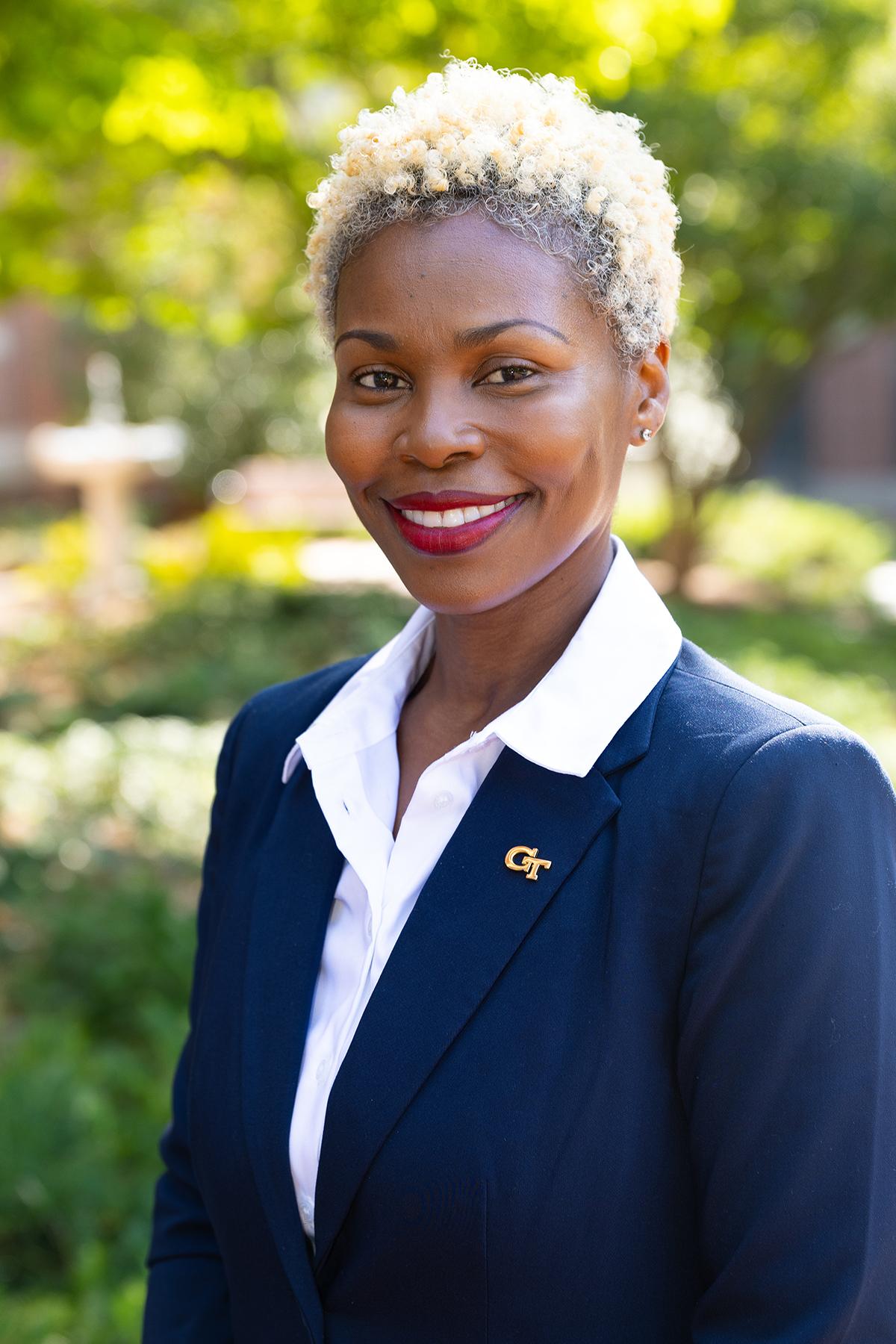 Harris and Chandler emerged from national searches to fill the director positions, which became vacant when WIE Director Christine Valle retired and CEED Director Felicia Benton-Johnson was named vice president of diversity and inclusive excellence at Clemson University.
Blank Space (medium)
(text and background only visible when logged in)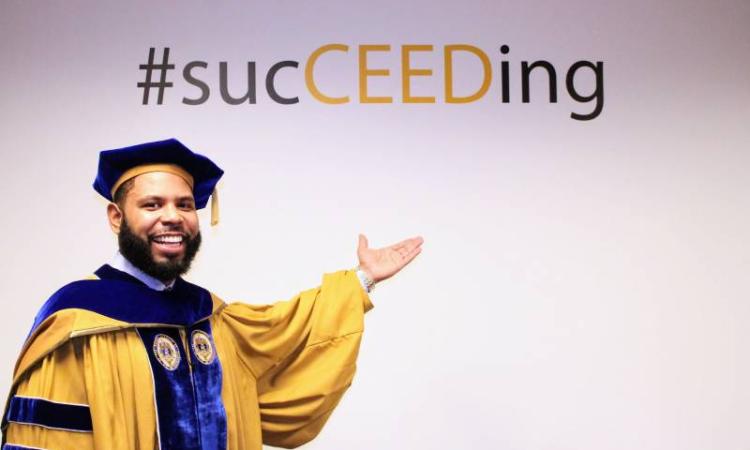 CEED's eight programs reach 40 percent of Yellow Jackets every year, while also working with 3,000 K-12 students annually as part of its commitment to increasing engineering awareness.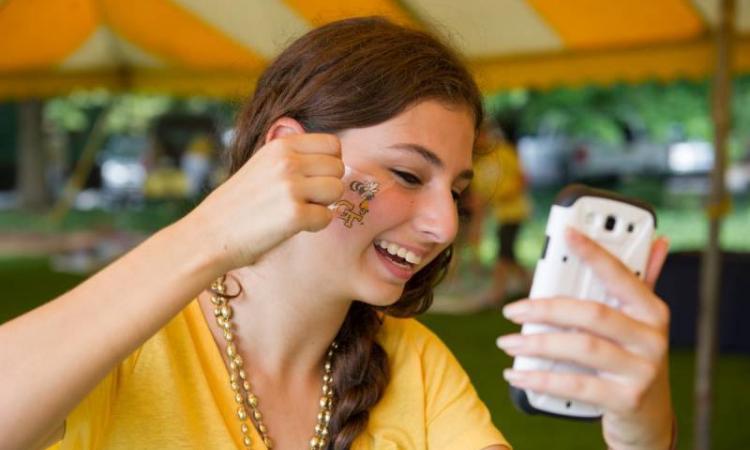 WIE is dedicated to recruiting top female students into engineering majors. Once students are enrolled, WIE works to ensure the highest level of retention by fostering an environment that encourages curiosity, creativity, and intellectual and personal growth.